There are plenty of reasons to use a chauffeur for hire, from saving valuable time during your commute to making sure you have a safe and dependable designated driver for a night out.
Your Car Our Driver offers a unique and popular alternative to rideshares like Uber and traditional taxis and car services. When you choose our company, one of our carefully vetted and professional drivers takes the wheel of your own familiar and comfortable vehicle while you relax — or take care of important tasks — as a passenger. A personal driver for hire from a bonded and insured company can be a game changer.
When does it make sense to hire a driver for your car? While everyone has different needs, answering the following questions can help you make your decision.
Do you need more time in your day?
Your time is valuable, so it only makes sense to give yourself as much of it as possible. While you can make some phone calls and listen to messages as you drive, it's not safe or advisable to do anything more complicated.
If you make use of a chauffeur for hire, you can take care of all sorts of professional and personal matters as you head to the office, a restaurant, an appointment or anywhere else you may need to go. Send emails, read reports, connect with coworkers, family and friends — it's all possible with a private driver for hire behind the wheel. And that extra time can be worth a lot more than the price of a driver.
Do you want to sit behind the wheel during traffic and delays?
Los Angeles isn't exactly a paradise for the average driver. There's plenty of traffic, road closures, construction delays and other issues to deal with each and every day.
With a chauffeur for hire, you have a professional driver ready to deal with these problems while you do whatever you'd like as a passenger. Catch up on your favorite show on your phone or take care of some pressing business while in your own vehicle, it's your choice. Hiring a driver for your car lets you relax, or at least place your focus on something more productive and important, as you make your way to your next destination.
Do you want to have fun without being irresponsible?
A designated driver makes it easy to get home safely after a night out. You won't need to worry about having a few glasses of wine with dinner or staying out too late and driving home while drowsy
A chauffeur for hire can take on the responsibility while you enjoy each event, dinner with friends and any other occasion to celebrate. Ride home in your own vehicle without waiting around for an available car from a rideshare company or paying surge pricing.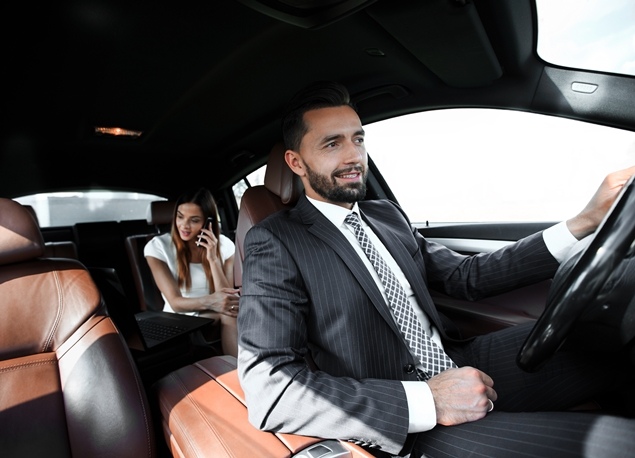 Enjoy comfort and consistency with Your Car Our Driver
Our professional and experienced drivers are waiting to provide a complete, round-trip luxury experience in a familiar environment.
Create an account today so you can make the most of your next trip!