The transportation as a service market, also referred to as the TaaS market and the mobility as a service market, is growing at a rapid rate.
In fact, according to Markets and Markets, the global transportation as a service market is expected to grow to $40.1 billion by the year 2027. In 2021, the total market value of TaaS globally was just $3.3 billion. As you can see, the growth of the market is predicted to skyrocket in just a few years as new innovations in the industry materialize.The transportation services included in the smart mobility ecosystem encompass everything from taxis to mobile food delivery services. Your Car Our Driver falls into multiple categories in this market.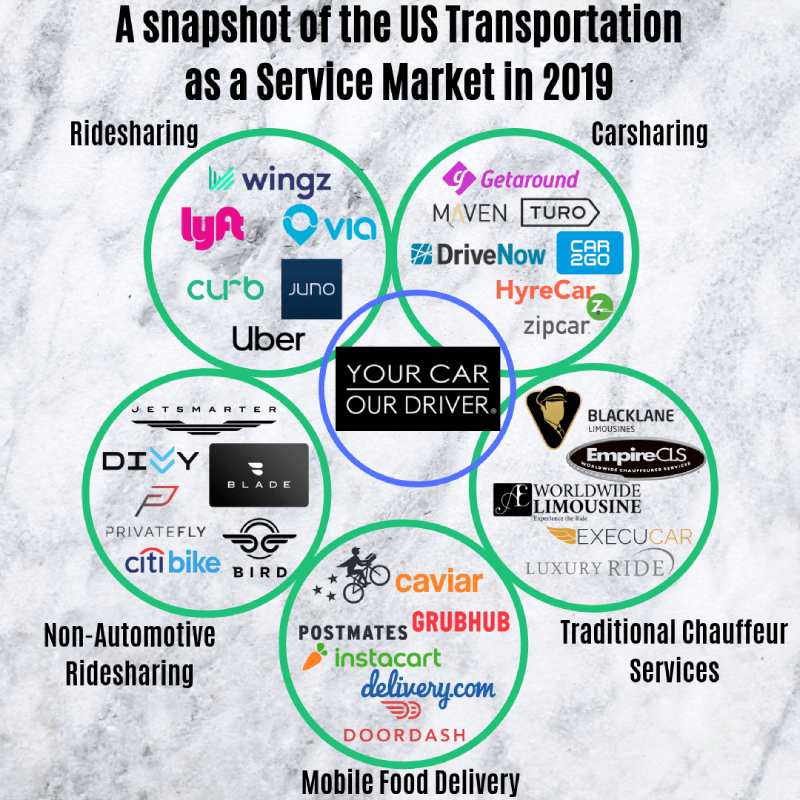 Let's take a step back to better understand the mobility as a service business model.
What Is Transportation as a Service, Exactly?
Transportation as a service, also known as smart mobility, gives consumers on-demand access to solutions to their mobility needs. It encompasses a wide range of solutions, from bike-sharing programs and pop-up bus services to extra seat bookings on private jets. Autonomous vehicles fit into this dynamic as well.At Your Car, Our Driver we believe that our clients value a luxurious experience within the transportation as a service market: having a professional driver bring them safely to their destination.
As this market grows, there is an increasing push to integrate various forms of transportation into one easy payment platform, allowing for trips involving smart mobility companies to be streamlined. The great benefit of TaaS means that you'll have to do less planning when it comes to embarking on a trip. All that may be required is a few quick clicks on your smartphone will allow you to ensure a worry-free day or night out.
So Where Does
Your Car Our Driver
Fit Into The Market?
Our product falls into a unique area under the larger mobility as a service business model. Like Uber and similar transportation as a service companies, a driver is available at your disposal. However, with our product, you get to ride in your own car instead of somebody else's — your vehicle is driven by representatives of our bonded and insured company. On top of this, you get that luxurious experience of dealing with a professionally dressed, well-vetted driver, as is the case with a traditional limousine service. In combining these elements, you're given peace of mind with an experienced driver who can chauffeur you in your own vehicle.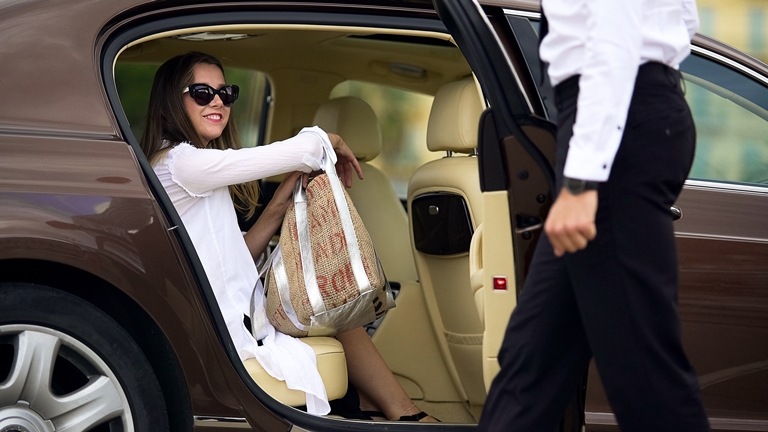 With Your Car Our Driver, gone are the days of waiting for a taxi or uber after a busy show. We believe in the importance of getting a designated driver, but without the frustrating wait. On top of this, alternative to using multiple rideshare vehicles, a car can carry multiple passengers to multiple destinations with no planning ahead. This means that you can go where you want, when you want, for as long as you want.
A Service You Can Count On
Your Car Our Driver offers a unique alternative to so many other smart mobility companies. Your next trip to a concert, show, dinner or night out can happen entirely in the comfort of your own familiar vehicle, with an experienced driver at the wheel, backed by an appropriately insured and bonded business.
Become a client! And read the rest of our articles to learn more.