If you wish to arrive at your destination as stress-free as possible, you need a personal chauffeur service. Whether you use this service for personal or professional purposes, the convenience is truly unmatched.
By hiring a personal driver for events, you can arrive on time, in comfort, and in style. These drivers will navigate the roads for you so all you have to do is sit back, relax, and enjoy the ride. So instead of worrying about waiting for drivers and finding vehicles, you should consider using a chauffeur service for your upcoming event.
Your Car Our Driver allows you to hire a personal chauffeur to drive your vehicle so you can travel in maximum comfort, convenience, and security. Arrive at your destination stress-free and in the comfort of your own car.
Special Events that Call for a Personal Chauffeur
If you have a special occasion coming up, a personal driver will only enhance your experience. When you hire a chauffeur service to drive your vehicle, the fun begins the second you step into your car. Here are 7 occasions in which you should hire a personal driver.
1. Concerts
Driving yourself to a concert can be very chaotic and stressful. From finding parking to leaving the venue, you worry more than you enjoy yourself.
When hiring a chauffeur for events, you, your family, or friends can all travel to the concert in one vehicle. Parking won't ever be an issue because they can use your vehicle to pick you up and drop you off. You can build up the anticipation and sing your hearts out on the way there, and you can relax and sleep on the way home knowing that you'll be driven home safely.
2. Weekend Vacation
The last thing you want to worry about while on vacation is getting from one place to another. After all, a vacation should begin with relaxation, not with stress or annoyance. A personal driver can handle all of your transportation needs to help you unwind and enjoy your vacation.
Hiring a personal chauffeur service is the easiest and safest way to explore a new city. When you hire a personal driver, you don't have to worry about directions, you can avoid traffic, and most importantly, you can have peace of mind. They will drive you wherever you want to go with the utmost professionalism to ensure a completely stress-free vacation.
3. Bachelor or Bachelorette Parties
A personal driver is a great addition to any bachelor or bachelorette party. They can get you from one place to another so you never have to worry about drinking and driving. If you hire a private driver, you can chat more with friends, focus more on having fun, and feel spoiled for one night.
Using a chauffeur service is the best way to guarantee your safety for the entire evening. The driver will be prepared to pick you up from any location, making sure you return home safely. Your driver will take care of everything so you can enjoy yourself to the fullest on your last night of singledom.
4. Girl's Night Out
Are you in need of a girl's night out? Hire a personal driver to take you around the city so you can have the perfect evening with your friends. Whether you're going bar hopping or headed to a fancy restaurant, your private driver will be your designated driver for the night and take you wherever you want to go so you can have an entirely stress-free time.
With a personal driver, you can start the party and the fun while you're en route, listening to music and gearing up for the evening. They will go the extra mile to provide a comfortable and luxurious experience.
5. Weddings
You want the best for you and your guests on your special day, and a personal chauffeur may be just what you need! A personal driver can transport guests in your guests own vehicle to your wedding and ensure they arrive on time and in comfort.
Instead of stressing about your wedding day transportation arrangements, you'll be able to enjoy every second of your big day. A personal driver will make every trip hassle-free so you can cherish time with your spouse. So if you're looking to make the most of your wedding day, hire a chauffeur service!
6. Anniversaries
Your anniversary deserves to be honored in the best way possible – whether it be a work anniversary or a wedding anniversary. When you hire a personal chauffeur, you will receive the luxury and comfort you deserve on this special day.
Your professional driver can get you to your dinner reservation with time to spare or transport you to a company celebration, then wait to drive you and your car back home. No matter where you're headed, you'll get to relax and let someone else handle the driving for you.
7. Business Meeting
When you show up for a business meeting, you want to come across as calm, cool and collected, and using a chauffeur service is a great way to do this. A personal driver will show that you are professional and that you mean business!
On your way to the meeting, you can use the time in the car to prepare for your meeting rather than worrying about traffic or parking. You will arrive stress-free and ready to wow everyone in the room.
Where to Hire the Best Chauffeur Service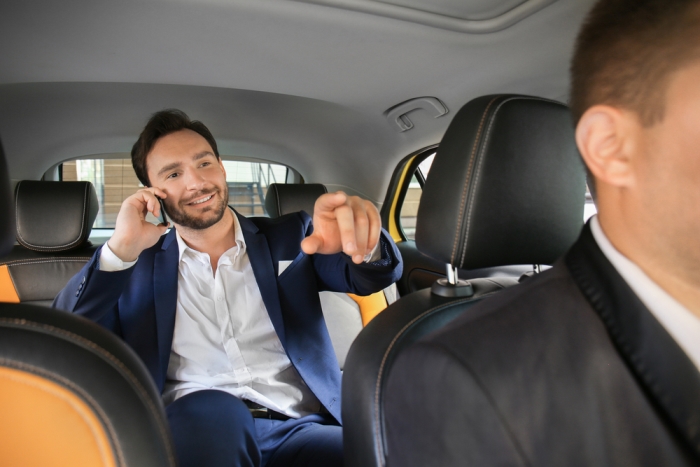 Are you looking for a private chauffeur service for your upcoming occasion or excursion? Your Car Our Driver provides professional, friendly, and experienced personal drivers who will take you wherever you need to go in the convenience and security of your own car.
Our team of skilled drivers makes sure that your journey is wonderful at every turn. At Your Car Our Driver, we pride ourselves on offering five-star service and treating each and every one of our customers like a VIP.
Click here to book your driver today!