Hiring a personal driver is an investment in your happiness. The purpose of hiring a personal driver to drive you in your own vehicle is to make your life easier, more productive, and more stress-free. A chauffeur driver can accommodate all of your travel and personal needs while taking you wherever you want to go in the comfort of your own car.
There really are no restrictions on when you can use a personal driver for hire; they can take you to and from the airport, to meetings, on social outings, or even just to run errands! 
When someone else does the driving for you, you can sit back, relax, or even get work done on the road. Here are 6 situations in which you should consider using a LA private driver service to transport you in your own car.
1. Business Trip
The last thing you want to worry about before leaving on a business trip is how you will get to and from the airport. Instead of attempting to schedule a ride-sharing service, which could cause you to miss your flight, you should hire a personal driver.  
If you hire a chauffeur to drive you to the airport in your own vehicle, you can relax knowing you'll arrive on time and your vehicle will be safe and sound. A personal driver will drop you off at the airport with plenty of time to spare and take your car back home so it's waiting for you when you return. And if you choose to get picked up when you land, you can rest easy knowing you'll be picked up in the comfort of your own car.
2. A Day in the City
Want to spend the day exploring the city? Even though it might seem more convenient to drive yourself around, maneuvering through a crowded city can be incredibly difficult and stressful. You might experience traffic jams, hostile drivers, and extended periods of time just sitting in the car. Hiring a driver for the day allows you to relax and will free you from the stress of parking and driving. 
A personal driver guarantees you'll have a pleasurable, enjoyable, memorable experience. Whether you want to go to an attraction or a museum or spend the day shopping, you won't ever need to stress about driving. Your driver will drop you off wherever you want to go and take you and your car home safely, saving you time and money.
3. Girl's Night Out 
Every now and then, everyone needs to let loose and dance the night away. If you're planning a girl's night out, a chauffeur driver is just what you need. Whether you're going to a fancy dinner or heading to the bars, you'll never have to stress about how you're getting home with a personal driver for hire. You won't need to designate a driver because your private driver will handle everything for you.
Rather than wasting time waiting for a ride-share service or taxi to pick you up, hire a professional driver to drive you around the entire night. They'll watch out for everyone's safety the whole evening while making sure you and your friends have a great time.
4. Business Meeting
There's nothing worse than arriving late, stressed, and anxious to an important meeting. When you hire a personal driver to drive you to business meetings in your car, you will always arrive on time, punctually, and with confidence. 
Your driver will be dressed professionally so you can make a good impression on your co-coworkers, managers, and clients. They'll wait for you to finish your meeting before picking you up in the convenience of your own car.
5. Special Occasion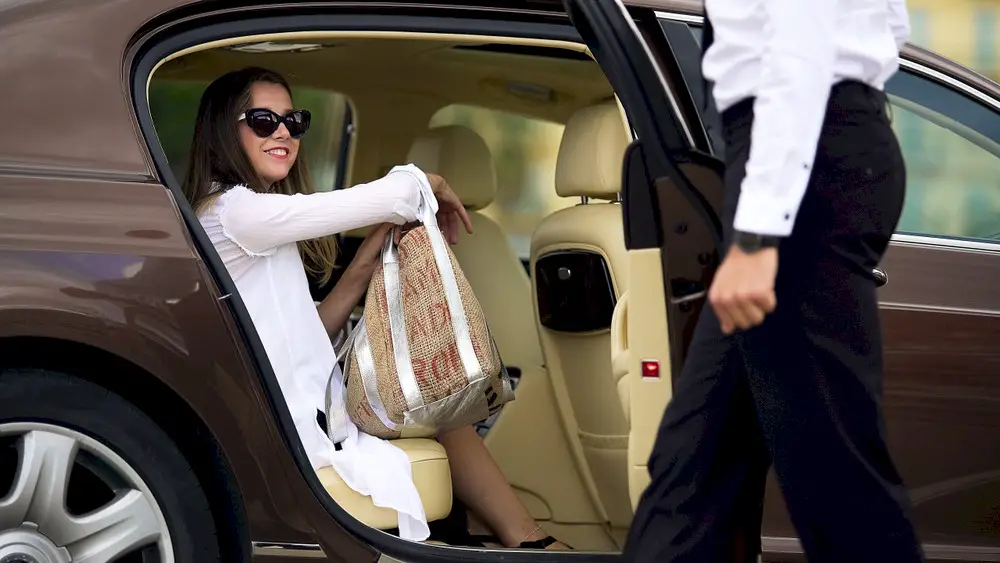 Are you planning a special event and don't want to worry about driving? A LA private driver service can save you the hassle of driving yourself, allowing you to focus more on having fun.
A birthday is one event that calls for a private driver. After a night out on the town, hire a personal driver to return home safely. Imagine how much more at ease you would feel if you knew that you had reliable transportation. Don't forget that you can also make someone else's birthday even more memorable by hiring a professional chauffeur!
Another occasion that begs for you to arrange a private driver service is your wedding day! With a personal chauffeur, you won't have to stress about who will drive you home after the reception. There's no doubt there will be alcohol consumed at your wedding, so it is best to have a dependable private driver take you home. You can even have all your guests hire a private driver so you know everyone will get home safe and sound.
6. Weekend Vacation 
While on vacation, worrying about transportation is the last thing you should do. While you can hire a driver just for a day; you can also do so for your long-distance road trip! Hire a personal driver with plenty of experience so you can travel without stress and arrive at your destination with ease.
With a chauffeur driver by your side at all times, you can unwind while someone else handles the driving, avoid traffic, and save yourself the trouble of renting a car. So, if you want a stress-free vacation, think about hiring a private driver!
At Your Car Our Driver, all of our personal drivers have years of experience behind the wheel and are prepared to provide you with an enjoyable, relaxing journey. Our drivers will arrive in his/her personal vehicle at your home or business and drive you to and from your destination of choice. 
Are you ready to travel in style, comfort, and security? Book your driver today!